The "New Organ" in the News: Is It Real and What Does It Mean?
Helene Langevin Presents Grand Rounds (Harvard Osher Center)
Recent news has shown a buzzing wave of media activity surrounding the report of a "new organ" permeating the whole body that could be important for cancer spread. Dr. Langevin discussed these findings in the context of previous research on connective and interstitial tissues.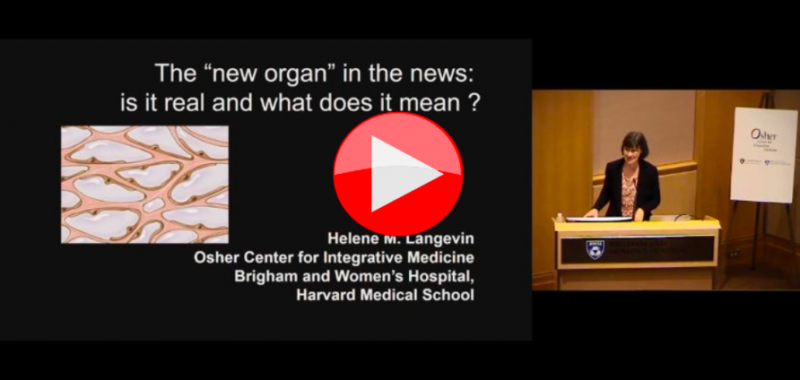 Click here to view more information.
Read Some of the Articles Discussing this Topic:
Is This Tissue a New Organ? Maybe. A Conduit for Cancer? It Seems Likely.
That "New Organ" Everyone Is Freaking Out About Is Probably Not New