Society for Integrative Oncology
15th International Conference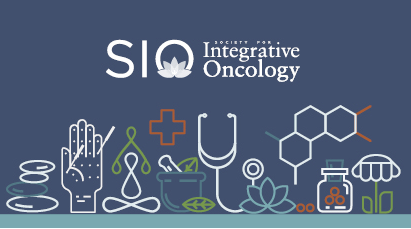 October 27-29, 2018 in Scottsdale, AZ
Integrative Oncology: From Research to Practical Application
On Saturday, October 27 through Monday, October 29, 2018, the Society for Integrative Oncology's 15th International Conference presents an exceptional opportunity to learn about new findings in integrative oncology from healthcare/scientific disciplines that have the potential to transform cancer care internationally. The conference - at The Scottsdale Resort – McCormick Ranch, 7700 E. McCormick Parkway, Scottsdale, AZ 85258 – focuses on the theme of Integrative Oncology: From Research to Practical Application.
The conference includes keynote presentations from Andrew Weil, MD; Patricia Ganz, MD; and Eran Ben-Arye, MD. Plenary presentations will feature sessions on Nutrition & Cancer, Implementation Science, and Non-Pharmacological Approaches to Cancer Pain. Concurrent sessions, including workshops and oral abstracts, will highlight the latest clinical, research, and methodological issues, and offer the opportunity to experience integrative modalities. There will also be dedicated time for networking and socializing including breakfast roundtable sessions, poster reception, and a gala dinner at the Desert Botanical Garden.
SIO Conference attendees are a large, multidisciplinary community of physicians, nurses, researchers, acupuncturists, nutritionists and other scientific health care disciplines, students, and patient advocates interested in scientific advances and evidence-based complementary therapies for oncology practice.