Local Community Research Networks
Osher Center interactive network maps connecting integrative medicine professionals
Connect with Boston-based integrative medicine professionals using this virtual tool.

In keeping with the mission of creating a "Center without walls," this interactive network map represents connections between individuals and across institutions in research related to integrative medicine.
The Research Map represents the integrative medicine research network across Harvard Medical School. The source data comes from Harvard Catalyst Profiles and PubMed. People are connected to each other through publications and to institutions through known affiliations on Harvard Catalyst Profiles.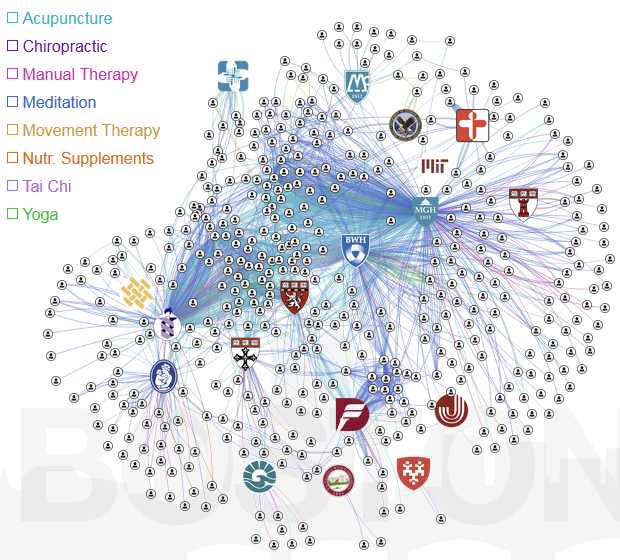 This Research Map displays Northwestern-affiliated investigators who have published articles on topics related to Integrative Medicine (IM). Click on a name to view an individual's list of publications. Lines connecting individual names indicate co-authorship.