Signature Research Programs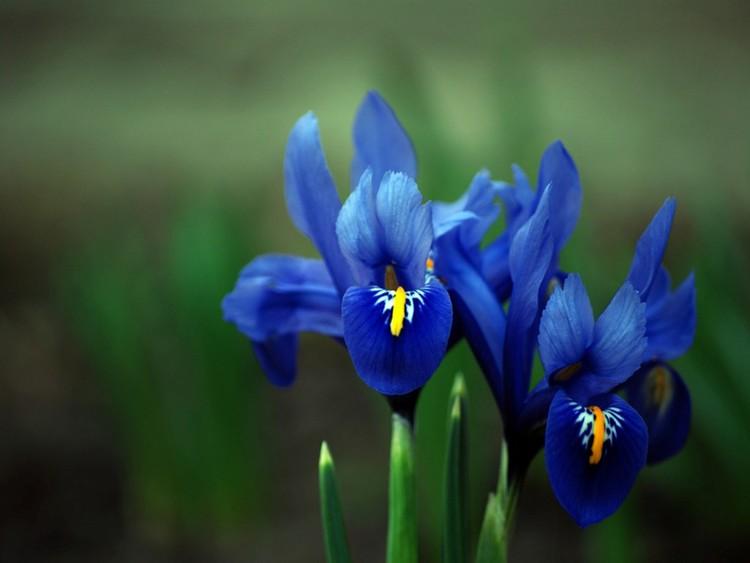 The Northwestern Osher Center wants to transform people's lives through integrative health, wellness, and healing across the lifespan. The Center's research program focuses on three emerging and exciting areas of inquiry and discovery.
Learn more about these areas of focus below.
CALM Research
CALM (Contemplative Awareness in Life and Medicine) research seeks to better understand the health impact of contemplative awareness practices, such as mindfulness meditation and yoga, and, more broadly, the links between emotions, emotion regulation, and health.
INFINITE Research
INFINITE (Investigating Nutraceuticals and Functional Integrative Nutrition to Invigorate, Transform, and Empower) looks to explore the impact nutrition, supplements, and herbal medicine as components of disease treatment, as well as maintaining health.
STABLE Research
STABLE (Studying Traditions of Acupuncture, Bodywork, and Life-force Energy) research seeks to develop evidence for practices like acupuncture, massage, Tai Chi, and Qi-Gong in maintaining health, as well as in integrative treatments for chronic conditions.
Resilience Intervention for Pre-Operative Stress and Emotion (ROSE) is a positive emotions course that teaches 8 skills to families of children on the wait-list for a heart transplant. The intervention was designed by Dr. Judith Moskowitz and tested on several clinical populations. Her research shows that positive emotions can help people cope with stress, get through difficult times, and even have benefits for health. Each skill is delivered to the family unit in the hospital by trained facilitators. We are testing the feasibility and acceptability of Dr. Moskowitz's positive affect intervention with this clinical population. We are also testing how the ROSE intervention impacts positive affect, anxiety, depression, and stress in the children and satisfaction and quality of life for the immediate caregivers. We are collecting data from 12 participants, following them until at least one month after their transplant.
ACU-HEART: Postoperative Afib Lowering Intervention with Acupuncture Therapy & Evaluation Through this study, we evaluate the feasibility, acceptability and preliminary efficacy of acupuncture therapy on reducing post-operative AFIB and symptoms of pain, nausea/vomiting, depression, and treatment-related factors in patients undergoing mitral valve (MV) surgery.
Acupuncture for the Treatment of Cervical Dystonia The purpose of this pilot study is to obtain information about the feasibility and efficacy of acupuncture as an adjunctive treatment to routine care with botulinum toxin for patients with chronic Cervical Dystonia (CD). This data will be used to fuel a larger randomized study comparing the efficacy of botulinum toxin injection with acupuncture to toxin alone in patients with CD.
Maximizing Affect Regulation Intervention with the Goal of Lowering Depression (MARIGOLD) is an online, self-paced, positive emotions course that teaches 8 skills to people with symptoms of depression. The intervention was designed by Dr. Judith Moskowitz and her research shows that positive emotions can help people cope with stress, get through difficult times, and even have benefits for health. We are testing how the MARIGOLD intervention impacts psychological outcomes such as depressive mood, positive emotion, negative emotion, perceived stress, mindfulness, and positive skills usage over time. Each skill is paired with an online home practice exercise. This study is an R34 grant funded by NIMH and we are testing preliminary efficacy, adherence, and retention. We are also testing 3 course enhancements: 1) Weekly Facilitator Contact 2) an Online Discussion Board and 3) Gamification. We are randomizing 600 participants to a 9-arm trial with a factorial design including an emotion-reporting group in order to test which combinations maximize retention and engagement.
The purpose of the study is to assess the efficacy of the LAVENDER intervention (Leveraging Affect and Valuing Empathy for Nurturing Doctors' Emotional Resilience) that will be delivered to third-year medical students at the Albert Einstein College of Medicine. The LAVENDER program teaches medical students 8 skills for coping with stress more effectively, and increasing positive emotion in their daily lives. This intervention was developed by Dr. Judith Moskowitz and has shown promise for promoting well-being in individuals coping with life stress. We plan to evaluate the efficacy of this program for protecting against empathy decline and burnout in medical trainees.
Click here to learn more about participating in a Northwestern Osher research study.