David Victorson Interviewed by Present Moment: Mindfulness Practice and Science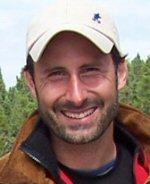 David Victorson, PhD, Associate Professor of Medical Social at Northwestern Fineberg School of Medicine, was interviewed by Present Moment: Mindfulness Practice and Science in a dialogue about contemporary mindfulness programs, teachings, practice, and scientific study.
He speaks about True North Treks, which does mindfulness trips for teens and young adults with cancer.
Take a moment and think about how mindfulness has influenced your life. What was that like for you, how has it changed things? If you're like me, you probably encountered the practice later in life, and it's helped you change the way you engage with what life brings, including suffering and illness. What would it have been like to have mindfulness at an early age, along with others doing the practice, as you go through one of the most difficult times of your life?
Dr. David Victorson currently conducts research on mindfulness meditation through his lab, Consciousness in Health. In addition, David is the Founder and Executive Director of a nonprofit organization called True North Treks. True North Treks provides free weeklong backpacking and canoeing trips for young adults with cancer.