Dr. Iman Majd to Lead Osher Center at University of Washington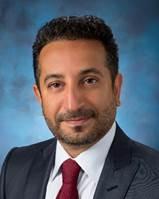 Dr. Iman Majd has accepted an offer to serve as the Director of the Osher Center for Integrative Health at the University of Washington in Seattle. He has held this role in the interim, but we are excited to welcome into this permanent position. Dr. Majd articulates a vision for the UW Medicine Osher Center for Integrative Health that creates a comprehensive clinical and academic program focused on providing high quality, evidence-supported integrative care.
Dr. Majd was the first physician to provide acupuncture and integrated health services with UW Primary Care (UWPC). He offers acupuncture and integrative holistic approaches to health for his patients in addition to allopathic western medicine services. He works with a wide range of patients including cancer patients undergoing chemotherapy and radiation, patients with neurological disorders, and patients suffering from pain-related and chronic conditions.
In addition to patient care, the Director will lead and develop integrative health educational and research programs that improve the health of the public. Dr. Majd is particularly committed to supporting the training of our learners and health care professionals to include integrative health practices.
Dr. Iman Majd is an associate clinical professor, Board Certified in Integrative Medicine, Family Medicine and acupuncture in the Department of Family Medicine at the University of Washington, Seattle. He currently serves as the chair of the Board of commissioners of the NCCAOM and is the Vice President of Medical Acupuncture Research Foundation (MARF).
Dr. Majd has a long history of advocating for integrative medicine and health at the national and international level, collaborating with national organizations on initiatives to make Integrative Medicine more accessible to all patients. His teaching philosophy is aimed at bringing academic knowledge into practice and helping the next generation of providers to harness skills for a data-supported person-centered integrated approach to health and well-being.