Harvard Scientists Ask "What is the Point?" in Challenge to Acupuncture Researchers
JACM Publication by Helene Langevin and Peter Wayne (Harvard Osher Center)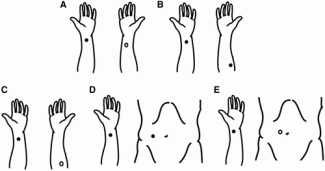 In this provocative JACM article, "What Is the Point? The Problem with Acupuncture Research That No One Wants to Talk About," Drs. Langevin and Wayne argue that failure to use clear terminology and rigorously investigate the subject of acupuncture points has hindered the growing legitimacy of acupuncture as an evidence-based therapy.

Lead author Langevin notes that "For decades, acupuncture research has served as a convenient punching bag for skeptics. Researchers need to fix some problems that contribute to this situation."
The effectiveness of acupuncture compared to standard treatments has led to its growing inclusion in pain guidelines and in delivery organizations like the U.S. military and Veterans Administration, yet many continue to believe acupuncture lacks scientific credibility. Central to the skepticism are unanswered questions about acupuncture points. Integrative health researchers from Harvard Medical School propose a coordinated effort to develop a clear definition of acupuncture points and to carefully evaluate their "specificity" and possible biological basis, as described in The Journal of Alternative and Complementary Medicine (JACM) a peer-reviewed publication from Mary Ann Liebert, Inc., publishers dedicated to paradigm, practice, and policy advancing integrative health. The article is available free on the JACM website.