NAMI Radio Hour Guest: Linda Manning of the Vanderbilt Osher Center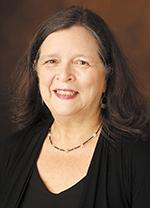 Click here to listen to the podcast.
Linda Manning, Ph.D., is an assistant professor in the Department of Psychiatry and currently serves as Interim Director at the Osher Center for Integrative Medicine at Vanderbilt. As a clinical psychologist she provides mind-body therapy and integrative health consultations for adults who are struggling with chronic illness, trauma, and emotional and physical pain.
The NAMI Radio Hour features conversations with guests weekly exploring the topic of mental illness and recovery.