Osher Collaborative LIVE Forum Recap
The Journal of Alternative and Complementary Medicine Vol. 24, No. 8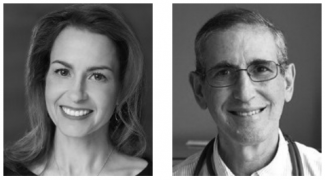 The Osher Collaborative gathered for our third LIVE Forum to discuss the recently published Collaborative editorial in the JACM column, Osher Collaborative Forum: Outlooks, Opinions, and Opportunities, Practice Drift: Are There Risks When Integrative Medicine Physicians Exceed Their Scope?
Building from the article, 16 representatives of 5 Osher Centers engaged with the authors Melinda Ring and Sandy Newmark in exploring the vulnerability and responsibility to define and protect the integrity of the evolving Integrative Medicine field.
Discussants addressed overlaps and confusion between IM and other practices with unclear boundaries necessitating education of patients regarding care approach and expectations. The group explored learning models for IM physicians while acknowledging that even a combination of training, mentoring, experience, and board certification (ABOIM) do not necessarily determine quality IM practice. Beyond assembling a variety of licensed complementary practitioners in a center, ideally physicians and all practitioners are trained in the interprofessional team aspect of integrative health and medicine.
May we continue to contemplate our collective responsibility for defining and practicing integrative health and medicine.
Please contact the Coordinating Center with your interest in furthering Osher Collaborative efforts.