The Osher Collaborative Unveils New Name, Changing Focus from "Integrative Medicine" to "Integrative Health"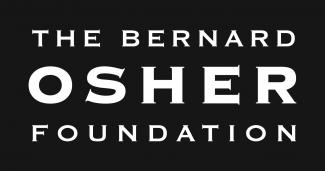 Osher Collaborative leadership is delighted to announce the name change of the Osher Collaborative for Integrative Medicine to the Osher Collaborative for Integrative Health.
Explicitly framing our primary focus as health rather than medicine aligns more directly with the Osher Collaborative's collective mission to support "health and well-being for all." Health provides a broader umbrella that includes wellness, prevention, disease management, and pharmacology. The term health is more inclusive of the variety of approaches that our nine interprofessional centers provide, investigate, and teach, including lifestyle modifications, mindfulness, and diet.
Mary G.F. Bitterman, PhD, president of The Bernard Osher Foundation, shared that "The Osher Foundation is pleased to support the members of the Osher Collaborative for Integrative Medicine in their desire to replace the term 'medicine' with 'health.' Within the 'integrative medicine' community, many colleagues have voiced the view that 'medicine' is too narrow a descriptor, especially given the spectrum of therapies offered, and that 'health' is what we all aspire to promote. I am confident that our colleagues at NIH's National Center for Complementary and Integrative Health, who spent many years in Congressional hearings requesting a name change from 'medicine' to 'health,' will be delighted."
"Our name change represents a shift from the old model of disease management to one in which we emphasize moving toward and maintain wellness," said Shelley Adler, director of the Osher Collaborative Coordinating Center and the director of the UCSF Osher Center. "The term integrative health also points to the collaborative nature of our work. We are an interprofessional team—with members from within and outside the discipline of medicine—committed to facilitating wellness and well-being rather than just treating disease."
Each of the nine member organizations will be renamed as an Osher Center for Integrative Health. The change will occur on a rolling basis. The nine centers—based at renowned academic medical centers at the University of California, San Francisco; Harvard University; Karolinska Institutet; Northwestern University; Vanderbilt University; University of Miami; University of Cincinnati, University of Wisconsin-Madison, and University of Washington—are uniquely positioned to influence the field of integrative health. Changing our name will enhance our impact even further, as we advance the field of integrative health through transformative education, research, and clinical care.