Suggestions for Self-Care During the COVID-19 Pandemic
The COVID-19 pandemic has created an atmosphere of uncertainty and isolation. Many are focusing on building a healthy lifestyle as a way to cope with this. Because Integrative Medicine emphasizes the promotion of wellbeing overall, Osher Collaborative members are well-positioned to provide support and resources to their patients and communities.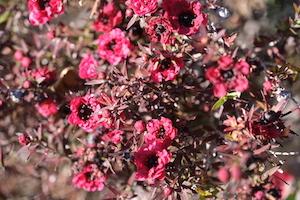 Lindsay Keach Bronstein, MS, RD, LDN, HC, Harvard University, wrote Eat Well at Home: Immune Health for the Harvard Osher Center website. She includes recipes to boost your immune system and shares that "Nourishment comes in many forms, both on and off the plate. When we're stressed, the immune system's ability to fight infections is reduced. Something as simple as a shared family meal can lower stress, enhance communication, and even reduce signs of depression and anxiety."
In the Chicago Tribune, Teresa Horton, PhD, Northwestern University, published Take a hike! Getting outside will help us through this pandemic. Even as many communities are under shelter-in-place orders, Dr. Horton encourages finding ways to connect with nature. "Taking a walk in a park, forest, or along a shoreline exposes us to fresh air and sunshine. Going into our yards to plant flowers, vegetables, or pull a few weeds also provides a sense of caring for the future and tending to life. Viewing the complex patterns of trees and grasses and the expanse of nature engages parts of our brain in a sense of awe and fascination, which can restore our cognitive capacity."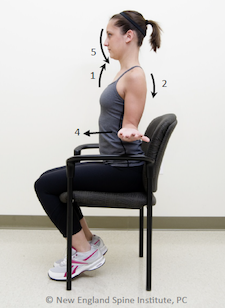 Matthew H. Kowlaski, DC, Harvard University, wrote Reduce Remote Work Stress by Improving Your Posture for the Harvard Osher Center website. Dr. Kowlaski provides a simple movement sequence to support comfort while working from home, which many are doing for the first time. With specific tips and exercises, Matthew encourages us to reduce stress and improve our posture to get through this unusual time at home.
In addition to the challenges to our physical health, mental health may also be strained. Judy Moskowitz, PhD, Northwestern University, was featured in Scientific American's Science Talk on Dealing with Social Distancing. Dr. Moskowitz provides tips for continuing to engage with others, to keep our sense of connection alive while physically apart.
Melinda Ring, MD, FACP, ABOIM, spoke about ways to reduce stress in a recent interview. In the article, 'Caution fatigue' could dent efforts to stay safe, she shares four "strategies we can implement to quiet our chronic stress response and reduce the effects of chronic cortisol activation." Reducing stress could improve our safety and wellbeing.
In 6 Resilience Strategies to Protect Your Mental Health Through COVID-19, published by Inverse, Helen Weng, PhD, explains the importance of "paying attention to your emotions, making time for dedicated exercise, checking the news in an intentional way, engaging in self-care, socializing, and coming up with an action plan for if you do spin out."