Dennis McLeod II, PhD
Vanderbilt University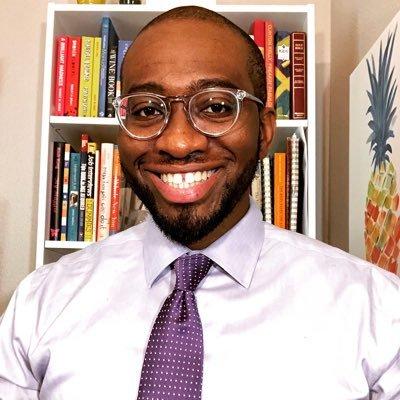 Dennis McLeod II, PhD, is a behavioral health psychologist at Vanderbilt University who works with patients struggling with chronic illnesses, pain, and fatigue. Dr. McLeod enjoys leading group therapy sessions and classes that focus on mindfulness and chronic pain. The most rewarding part of his role, though, is working with postdoc students to help shape the next generation of behavioral health specialists.
Dr. McLeod wrote his dissertation on why Black people are less likely to go to therapy and how to solve this problem. A major part of this issue is the lack of diversity in providers. "Less than 3% of psychologists are Black, and less than 1% are Black men," said Dr. McLeod. "We need better recruitment and retention of Black folks to reach to the communities we hope to serve."
Recently, Dr. McLeod collaborated with Dr. Inger Burnett-Zeiger at Northwestern University on an article titled, "Diversifying Mindfulness: Reflections from Our Journeys Applying Mindfulness-Based Interventions in the Black Community," which provides insights from the authors' clinical practices and research and offers advice on how to make MBI more accessible for the Black community. Dr. McLeod recommends that providers educate themselves on the needs of diverse communities and adopt language that demystifies mindfulness practices and makes it accessible for new patients. It is also important to invest our money in grants and opportunities for underserved communities to benefit from these practices.
Dr. McLeod believes the work we are doing throughout the Osher Collaborativeis paving the way for the whole human health model. "We are at the cutting edge. If we do this well, we can be a beacon of light in the way of inclusion."