All Are Welcome: Supporting the Health Of Immigrant Children & Families
Alameda County Public Health Department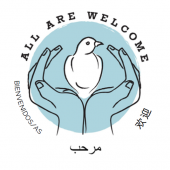 Oakland, CA
The "All Are Welcome: Supporting the Health of Immigrant Children & Families" event is an action packed day of workshops and panels delving deeply into the current immigration policy issues affecting the health of our community. The goal of the event is to provide health care professionals with information, tools and resources to assist their patients – from the national policy level to the clinic encounter.
Immigrants in the US are facing new challenges as a result of a recent wave of federal, state, and local policies around immigration reform and policing. Health care providers can play important roles in helping immigrants access relevant resources to protect themselves and their families.

This Bay Area symposium will be open to health care providers – including physicians, nurses, social workers, and behavioral health providers – and to other community members. The program will address existing knowledge gaps at the intersection of immigration, law, and health. The emphasis will be on advocacy related to legal and mental health issues.

The multi-disciplinary planning group bridges multiple public health, health care organizations, and disciplines, including Kaiser Oakland, UCSF Benioff Children's Hospital Oakland, UCSF Benioff Children's Hospital San Francisco, Zuckerberg San Francisco General Hospital, Contra Costa Regional Medical Center, and the Alameda County Department of Public Health.