Practice Drift: Are There Risks When Integrative Medicine Physicians Exceed Their Scope?
The Journal of Alternative and Complementary Medicine
Melinda Ring and Sandy Newmark. The Journal of Alternative and Complementary Medicine. Published Online: 1 August 2018
Osher Collaborative Forum: Outlooks, Opinions and Opportunities
This is the third column of the JACM/Osher Collaborative partnership.
Click here to read the full article.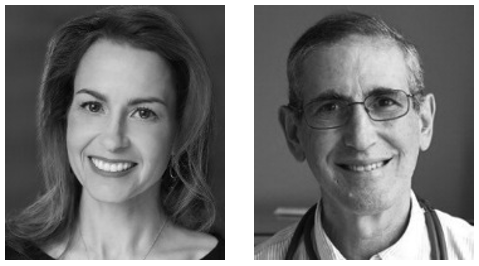 Melinda Ring MD, Osher Center for Integrative Medicine, Northwestern University
Sandy Newmark, MD, Osher Center for Integrative Medicine, University of California, San Francisco
Abstract:
Twenty-five years ago David Eisenberg's seminal article on public use of "unconventional medicine" created momentum around the approach for treatment and prevention now known as integrative medicine. Physicians drawn to the field were able to participate in the first integrative medicine fellowship through the University of Arizona in 1997. The first convening of what is now the Academic Consortium for Integrative Medicine and Health took place in 1999 to conceptualize a vision for the emerging field and work toward achieving it. Now, there are thirteen academic fellowships approved by the ABOIM and over 600 board-certified diplomats, over 1200 fellowship graduates through the University of Arizona alone, and the Consortium has grown from 8 to over 70 member institutions.
A growing number of medical doctors are drawn to new approaches, which are perceived as personalized and preventative and expand nonpharmacologic options for patients. Beyond the philosophical movement toward healthcare rather than disease-care, other driving forces include frustration with the time-crunch demands in insurance-driven medicine, decreasing compensation; and professional burn-out. In response to the growing number of providers seeking a new practice model, individual clinicians, educational organizations, and businesses are increasingly providing trainings and certifications in areas such as functional medicine, antiaging medicine, regenerative medicine, and integrative medicine. These trainings are typically offered as brief in-person courses or online modules. Some are promoted as profitable, turn-key sources of revenue.
While these proliferating continuing education and certification opportunities can provide expanded options for providers and patients, they often lack third-party verification of their standards through organizations that accredit credentialing bodies. They may enroll medical doctors from any medical specialty, and typically lack clinical oversight in the practical application of diagnostic testing and treatments to real patients.
In this context of practice expansion for clinical, business, or mixed reasons, providers from disciplines across the board risk going beyond their primary training in unethical or dangerous ways. The arena is challenging; certainly much good for patient choice and professional development has come from increased integrative options. The purpose of this article is neither to censor any particular group of providers nor to advocate for unreasonable restrictions on integrative practices. It is rather to engender a thoughtful discussion about an issue regarding standards of care that should be of concern to all medical providers and especially to those in the field of integrative medicine.