Integrative Medicine Consults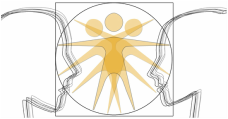 ​The integrative medicine consult physicians at the Osher Center for Integrative Medicine at Northwestern University have completed fellowship-training in integrative medicine, as well as additional training in functional medicine and innovative treatment strategies.

​ An integrative medicine consultation is a time for exploration of your primary concerns and an in-depth review of your whole health history. During the consultation, you and your physician develop a customized health and wellness plan to best fulfill your health needs. Your ongoing care will be coordinated among the Osher Center's team of practitioners, and may be communicated to any other providers on your healthcare team.
Common reasons patients seek an integrative medicine consult:
Patients new to complementary medicine seeking guidance
Patients with complicated medical problems interested in reducing medications, avoiding side-effects or supplementing care
Patients who have not achieved full relief of symptoms with conventional medicine
Patients seeking a preventative, holistic approach to health
Patients with an interest in preventing hereditary conditions
Common Conditions Addressed in an Integrative Medicine Consult
Chronic pain and fibromyalgia
Chronic fatigue
Stress-related conditions
Optimal aging strategies
Peri-menopause/menopause (including bioidentical hormone therapy)
Thyroid and adrenal hormone concerns
Diabetes and Metabolic Syndrome
Gastrointestinal issues
Autoimmune disease
Cancer-related side effects and supportive care
Cardiovascular disease
Hypertension and high cholesterol
Recurrent infections or chronic inflammation
Sleep disturbances and insomnia
Mood disorders (anxiety and depression)